Horizontal Directional Drilling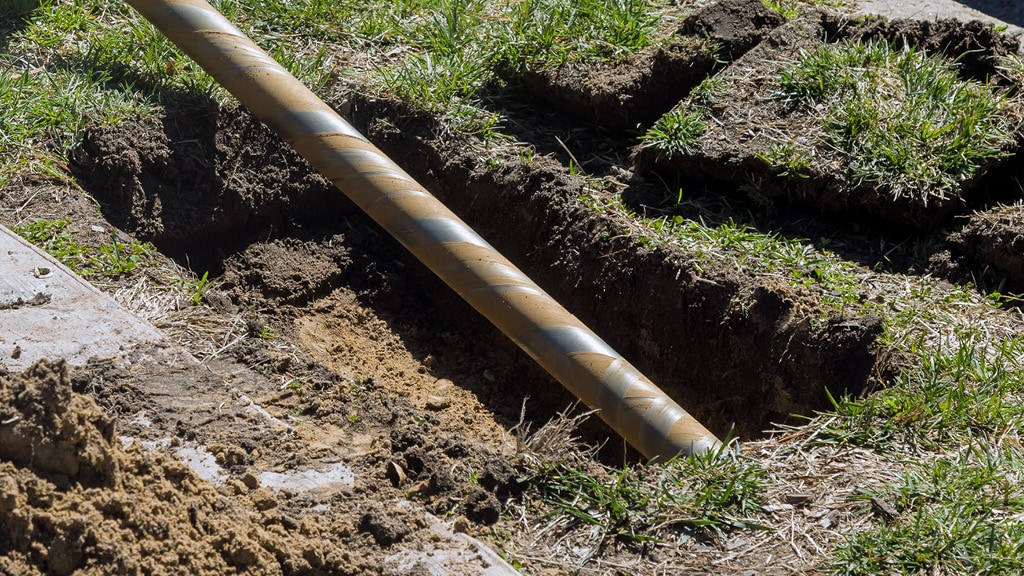 US Trenchless offers state-of-the-art directional drilling services for homes and businesses in Sacramento, and the surrounding areas. Our trenchless drilling methods avoid excessive digging that can be disruptive, messy, time-consuming, and costly to clean up.
Horizontal directional drilling (HDD) is a cost-effective and minimally invasive solution for installing underground pipes and lines. It protects your landscape and property.
US Trenchless, located in Sacramento, provides top-quality trenchless solutions. We install, repair, and replace plumbing and sewer lines with the least amount of disruption to your routine. And you won't have to worry about cleaning up a mess—we avoid any major digging!
What Is Directional Drilling and Horizontal Boring?
Directional drilling is a trenchless method of underground pipe installation. Horizontal boring machines drill a pilot hole that can enter and exit at predetermined locations and even change direction. The underground tunnel follows an arc line from the entry point, down under the special crossing area, and then resurfaces on the opposite side.
With the use of advanced technology and direction from our highly trained technicians, a drill head guides the drilling pipe electronically to ensure the angle, depth, and exit point adheres to carefully designed engineering plans.
You enjoy a new line installed underground without the mess or expense of trenching!
What Is Horizontal Directional Drilling Used For?
New installation of gas lines
New installation of water lines
New installation of electrical line
New installation of drain pipes (in some cases)
Benefits of Directional Drilling
Avoid damage to your building, landscaping, and hardscaping
Trenchless option for establishing a new line
Significant cost savings compared to conventional line installation methods
Shorter completion times and safer for the environment
Expert Horizontal Directional Drilling in Sacramento
Call US Trenchless when you need trenchless underground piping or lines installed at your Sacramento, CA, home. Improve your home's plumbing and sewer line system. Call us today at 877-916-7473 or request service online.