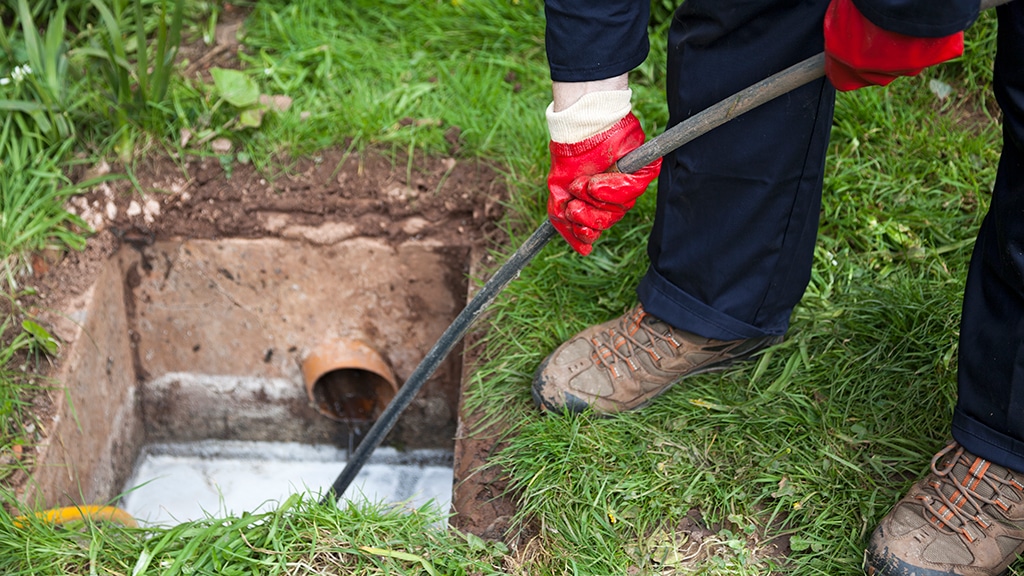 At US Trenchless, we offer sewer line and pipe maintenance services in Sacramento, Roseville, and the surrounding areas that reduce the risk of major and costly problems, such as clogged drains and sewage backup.
Neglected sewer lines and pipes will eventually lead to a buildup of grease, limescale, and chemical deposits. Leaks can also develop, encouraging unhealthy mold growth.
Being proactive can prevent problems before they start and progress any further. In addition to sewer line maintenance services like hyrdro jetting and descaling, US Trenchless offers sewer line inspections, sewer line installation, sewer line replacement, and sewer line repairs.
We also install and service tankless water heaters, water filtration systems, and water softeners. US Trenchless is your one-stop shop for plumbing and sewer line services!
Sewer Line Maintenance Services in Sacramento
US Trenchless has the highest level of licensing in California. Our knowledgeable professionals continue to advance their skills through extensive research and hands-on training.
When it comes to maintaining your sewer line and pipes, you can rely on our experts to get the job done right. We offer the best in pipe rehabilitation that includes a thorough evaluation of your sewer line to determine the appropriate course of action to support optimal efficiency.
What Are the Benefits of Hydro Jetting?
Hydro jetting involves using industry-approved tools to thoroughly scrub your sewer lines. It is similar to power washing, as the process flushes out the buildup inside your pipes. Hydro jetting offers more than just a powerful pipe cleaning—it can also remove blockages and support a more efficient sewer line system.
Some benefits of hydro jetting include:
Provides a thorough cleaning
Helps you reduce the risk of plumbing problems
Prevents new clogs from forming
Learn more about hydro jetting.
What Are the Benefits of Pipe Descaling?
Your pipes develop scale over time. A buildup of minerals and rust can infiltrate your pipes and sewer line, compromising the efficiency and safety of your equipment—and even your health. Pipe scaling can result in poor water flow, possibly leading to severe damage and costly repairs.
Our US Trenchless experts offer pipe descaling, which begins with an extensive sewer line inspection so we can determine the best descaling technique to use for pipe restoration. We can either scrub your pipes with special tools and equipment, or we can use chemicals to remove the scale. You can count on us to recommend the best method—it's what we do!
Learn more about pipe descaling here.
When you want to avoid a plumbing or sewer line problem, prevention is key. Maintenance is essential—it ensures your sewer line is cleaned out and working properly. The last thing you want is for plumbing or sewer failure and to be left with a hefty repair or replacement cost. Schedule your plumbing and sewer line maintenance with our US Trenchless professionals today!
Look to Our Sewer Line Maintenance Experts
Be proactive and keep your Sacramento, CA, home's plumbing and sewer line in top shape. Our US Trenchless professionals offer trusted and reliable hydro jetting and descaling services to protect your equipment, home, and health. Call us at 877-916-7473 or request service online.