Hydro Jetting and Sewer Line Cleaning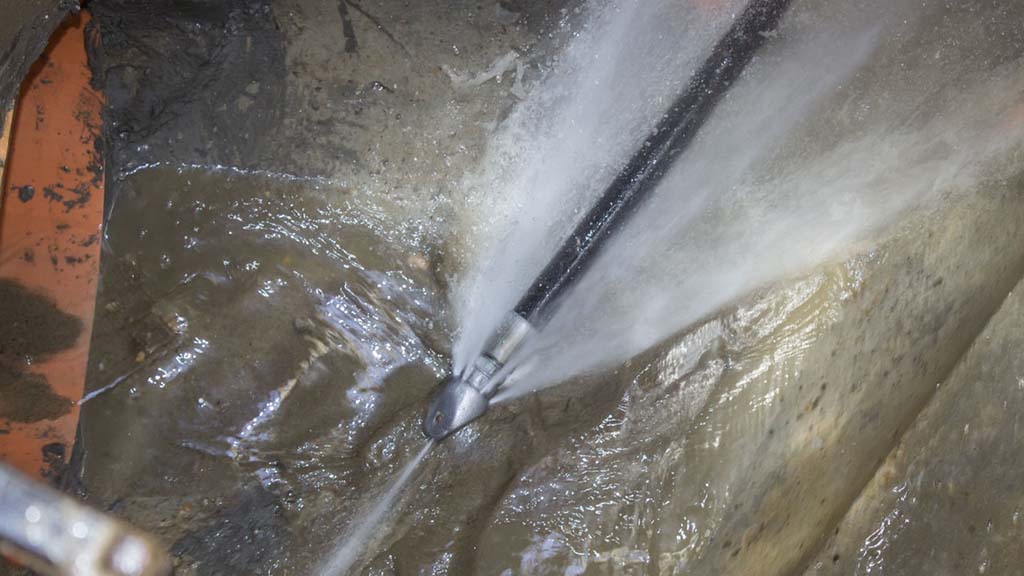 Your sewer line is out of sight but should never be out of mind whenever you experience a plumbing issue in your Sacramento, CA home.
If you notice any of these signs, you may have a blocked sewer line:
The water in your toilet bubbles.
Wastewater flows out of your shower or bathtub drain when you flush the toilet.
Sinks, showers, and tubs in your home drain slowly.
Your drains emit sewer odors and gurgling sounds.
Our experts at US Trenchless can determine if your plumbing problem affects just one drain in your home or involves a blockage in your sewer line. A clogged sewer line needs immediate attention to avoid wastewater backups in your Sacramento home. Our professionals recommend hydro jetting to clean the buildup and clogs from your sewer pipe.
US Trenchless is a trusted name for plumbing and sewer line services in Sacramento, Rocklin, and the surrounding areas. Call us today to schedule your sewer line inspection.
What Is Hydro Jetting?
It is similar to power washing, with water cleaning the interior of your sewer pipe. The process uses 2,000 to 4,000 psi of water pressure to flush out grease, tree roots, sludge, and other matter accumulated in your sewer pipe.
Our experienced US Trenchless professionals inspect your sewer line before initiating hydro jetting to determine if it is structurally sound.
If your sewer pipe is unlikely to withstand hydro jetting because of its age and structure, we are happy to discuss other sewer cleaning options, such as snaking. This alternative breaks up clogs but does not scour the pipe walls. It is safer for a weakened sewer line because it does not use high pressure.
What to Expect During Hydro Jetting
The first step in hydro jetting involves a video pipe inspection. Our US Trenchless plumbing pros send a video camera into your sewer line to identify the blockage and determine how much water pressure to apply.
The visual also helps us decide if hydro jetting is the best solution for your sewer line. We will not perform hydro jetting on a deteriorated pipe that cannot safely tolerate the process.
We proceed with hydro jetting if it is a good fit for your sewer line. We place a hose into your sewer cleanout—the capped pipe that provides access to your sewer line—start the hydro jetting machine, and flush out debris with blasts of water under high pressure.
We finish the job by taking another look inside the pipe with a video camera. We pride ourselves on our high-quality work and want nothing but the best for our customers. The job is complete when you are 100 percent satisfied with the result.
Hydro Jetting as a Maintenance Tool
Periodic hydro jetting can help keep your sewer line in top condition by removing grease, organic material, silt, tree roots, and other debris. Maintaining this essential drainage pipe with hydro jetting will help avoid future plumbing emergencies.
We recommend hydro jetting annually for commercial facilities and every two to three years in homes.
Your Sacramento sewer line is just one of many plumbing system components that benefit from preventative maintenance. Inspecting your pipes and fixtures, testing water pressure, cleaning drains, and flushing your tankless water heater are all part of an annual maintenance visit to your home.
We also can inspect, address, and repair leaks and other problems we discover during the inspection.
Schedule Maintenance Today
Ask our experts at US Trenchless about hydro jetting the sewer line in your Sacramento, CA, home. Call us today at 877-916-7473 or request service online to schedule your sewer line cleaning.
Need Hydro Jetting and Sewer Line Cleaning Service?
"Great experience, quick and professional."
- Vic P.